Gjulia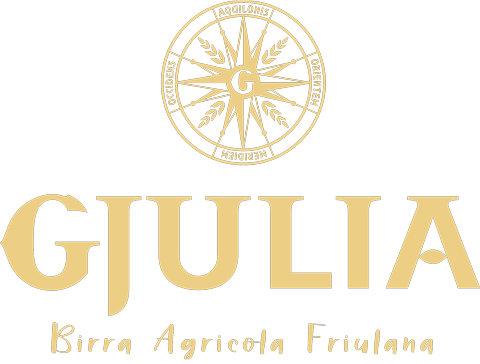 The strength of the Gjulia Craft Beer is what only a family story can tell.
It was born from an intuition of the brothers Marco and Massimo Zorzettig, inspired by the sharecroppers taken care of by their grandfather Pietro and by the wine-growing spirit of their father Livio, a vocation rooted in the land, capable of building relationships and creating culture. It means looking at the horizon with attention to detail.
It means orienting the route between tradition and the future, relying on a compass rose where the cardinal points are the values that have always guided us: quality, precision, commitment and respect.
Cereals of our own production, manual labour and entrepreneurial ability, strong in a know-how passed down from generation to generation: the Gjulia Agricultural Brewery, in San Pietro al Natisone, is a confirmation of frankness and a return to the land that already knows of the future.
It is here that the craftsmanship meets the sensitivity of contemporary palates.
After having known the sacred and grateful things that Nature imposes on us, it becomes a participant in a sustainability that looks straight into the eyes of today's world.
And when human energy seeks support, it still thinks of Nature, using renewable sources.
No results were found for the filter!