Il Conte Villa Prandone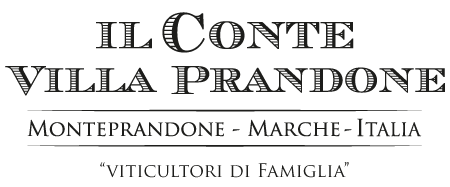 "FAMILY WINEMAKERS"
The origin of the farm IL CONTE VILLA PRANDONE has deep roots in the history, art and viticulture of the Marche region. Located in the center of 40 hectares of vineyards in Monteprandone in Contrada Colle Navicchio (250 m above sea level), a beautiful hill that faces south, with the breezes and scents of the Adriatic Sea to the east (7km), and west of the favorable climate of the Sibillini mountains (30 km).
Known mainly for the production of wines characteristic of the area in which it is located, it differs for the constant, extreme search for absolute quality.
Born next to the vineyards of their family, the brothers De Angelis (Walter, Emmanuel, Samuel and Marina) third generation, grew up with love for the countryside and a constant passion for their work, dedicating their lives to continuous improvement, following in the footsteps of the Founders The Marine Father, and Grandfather Amilcare who together founded the company in the 60s.
No results were found for the filter!