Corte delle Rose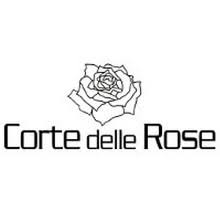 The company, founded in 1922, is located in the heart of the Marca Trevigiana, close to the hills of Conegliano and Valdobbiadene. Sergio Nardin has passed on the experience and
the passion for the vineyard to the children, Paul, winemaker, who follows the and Pietro who coordinates the commercial aspect. The wines proposed by the COMPANY NARDIN all come from the
management of more than 200 hectares of vineyards, part of which is owned by and part of other winegrowers, who work under the watchful eye of the control of the Company's agronomists and Sergio, which follows to personally oversee production in the vineyards. The soils of our estates in the Marca Trevigiana are characterized by a particular composition of the subsoil that makes them
for the production of white and red wines, known for their their fragrance and harmony. The conformation of the soil and the microclimate of the hills allows us to produce sparkling wines
and sparkling wines of particular elegance and finesse. The Cellar, modernly structured, it is equipped with the best vinification, refining and bottling technology of the wines, in order to preserve and enhance the characteristics of the of the grapes to propose a product of great quality.