Antica Valle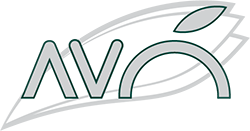 The Antica Valle d'Ofanto Sanferdinandese s.r.l. is a company that was founded and is located in the small town of San Ferdinando di Puglia, a land renowned for peaches and artichokes, specialized in the production, processing, preservation and trade of canned vegetables.
Everything comes from the "homemade" idea of grandfather Ferdinando to preserve artichokes in a solution made with water, salt and vinegar for the sale of local character.
The "spearhead" remains the Artichoke, of which the company is a pioneer, made to order in all possible processes and solutions (hearts, wedges, split, with stalk, sliced, leaves and ends, cream) to which have been added in the product range, thanks to an increasingly strong demand, tomatoes, olives, onions and so on all other vegetables.
The products are processed almost exclusively from fresh, according to seasonality, constantly ensuring the typicality of the same ensuring transparency in the production chain, compatible with compliance with current food safety regulations.