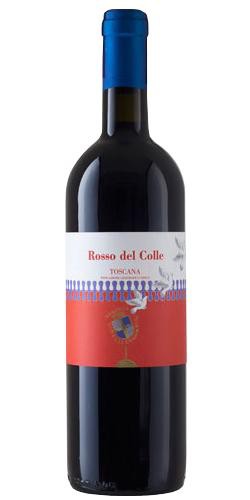 This product will be delivered to our warehouse soon. Leave your email address here and we'll be glad to inform you when it's available again.
Prices incl. VAT
Delivery time approx 1-5 working days depending on your destination.
Product information "Rosso Del Colle Sangiovese"
"Rosso Del Colle Sangiovese"
Cinelli Colombini
A history of six centuries, where the lives of heretics, jurists, churchmen and winemakers are intertwined. Great people, great passions and great wines in the countryside south of Siena, one of the most beautiful territories in the world that keeps alive its most ancient traditions.
In 2001 and 2002 Donatella Cinelli Colombini's cellars were inaugurated at Fattoria del Colle and Casato Prime Donne.
The 34 hectares of vineyard of the company are almost entirely replanted and a sales network is born that exports the wine in 38 countries around the world.