Panificio del Foro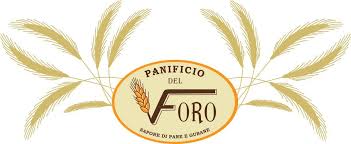 Nature is in close collaboration with the work of man, it gives us our daily bread. "Ours is a job and precisely because it is daily, you must like it..." says Fabio, son of a baker's art, "and you must always do it with dedication, passion and attention... which are among the other basic ingredients to obtain a constant and high quality!
It was in the '60s when father Natalio, learns the art of baking and the work of baker since that day has passed half a century, and today the "Bakery of the Forum" has a varied production of bread and products derived from it, as the typical sweets of the area see the Gubana Strucchi and during the holidays, you will also find the Panettone, the Focaccia, or the Dove.
The Bakery creates from ancient recipes a unique taste, the ingredients of the most authentic tradition, the care of the craftsmanship: this is how all the products of our oven are born. The high quality level is an essential requirement for all products, for this reason the company always favors the use of simple and genuine ingredients, and imposes strict controls to ensure first quality products.