Paneangeli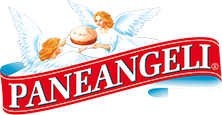 The history of the Pane degli Angeli yeast was for the most part (at least until the early 1970s) marked by the creator of the product and founder of the PANEANGELI company, Mr. Ettore Riccardi.
In 1932 the first sachet of vanilla yeast Pane degli Angeli was born.
In 1932 he began to produce "Pane degli Angeli", a powder for baking homemade cakes, in the back of his small and fragrant grocery store.
Thus was born, in a package as blue as the sky, the first sachet of vanilla baking powder Pane degli Angeli, of such high quality as to become, in a few years, a leader in the sector.