Montefaustino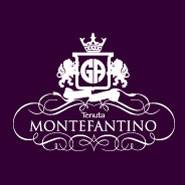 A teacher knows, knows his land, teaches it to children who become adults and care for it, teaches children the lesson learned from his father, transmits his passion. The children take the witness of his knowledge and make it a profession, transforming passion into art, grapes into wine. The circle is complete, from alpha to omega.
The new Fornaser Winery, where today the entire production process takes place, is located in Bure Alto, in the municipality of San Pietro in Cariano, under Monte Faustino, which gives its name to the oldest family vineyard, and combines the most recent winemaking technologies with the traditional knowledge of the winemaker who in 1924 won the Certificate of Merit of the Verona Horse Fair.
From the drying area to the wine-making area, from the cooperage to the bottling room, in the modern building all the production phases are carried out with the same passion as in the past.