J.Gasco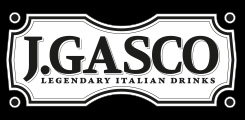 THE ORIGINS OF THE MYTH
J.GASCO's adventure began in the early 1900s, in the America of dreams and great opportunities. These were the years of prohibition, of great contradictions, of the desire for freedom and of speakeasy (the businesses that illegally sold alcoholic beverages) and Giuseppe Gasco - known as Joseph - knows this well. Emigrated from Italy, he joined his uncle Vito to work for his transport company, a company that, however, serves as a cover for the real family business: the production and distribution of alcohol.
Right from the start he began to manage and supply many of New York's most famous bars until he had the intuition that would mark his career: he notes that the spirits on the underground market are of poor quality, have a bad taste and are little appreciated by the female palate. She decided to take advantage of her father's pharmacist's knowledge in the preparation of tonics, digestives and decoctions to create a line of drinks that, mixed with alcohol, give life to light cocktails with a surprising taste.
The new production of soda drinks immediately begins to bear fruit, everyone wants to try the cocktails prepared with the drinks of the small Italian-American of Gallipoli known as "Gallo Man". The years went by and his popularity grew until, on December 5, 1933, the end of prohibition was sanctioned.
Joseph does not give up and continues to work to create a line of natural drinks perfect mixed with alcohol but also excellent smooth as soft drinks, reaching today the unique taste of soft drinks created with high quality ingredients.