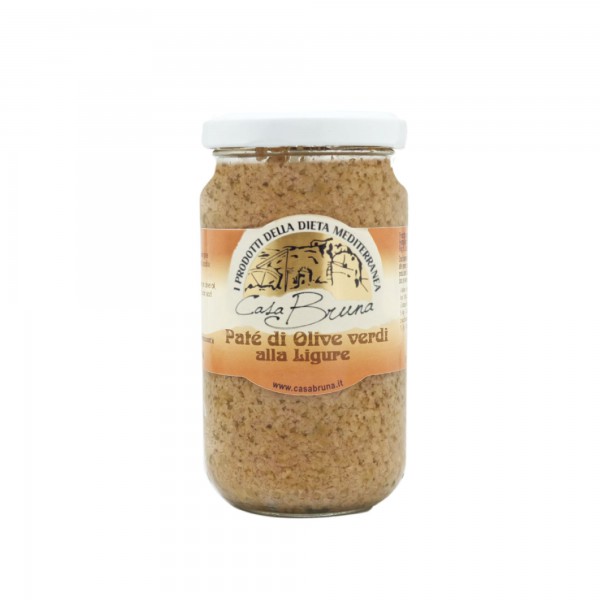 Product information "Paté di Olive Verdi alla Ligure 180 gr."
"Paté di Olive Verdi alla Ligure 180 gr."
Casa Bruna
When talking about the history of our firm and the Bruna family then we have to go back a couple of centuries. Captain Filippo Bruna, after leaving his military carrier, decided to integrate the cultivation of olive trees with the introduction of an olive mill. Since that day, both craftsmanship and passion have been passed on from one Filippo to one Vincenzo for five generations. This inestimable heritage and the love for our traditions are still today the secret of our extra virgin olive oil. The art of "making" olive oil together with our grandmas' recipes have been passed on from generation to generation within Casa Bruna. The tastes of our cuisine remind us of the nature of our people, they are frank, sometimes rough, but always direct. They testify a poor cuisine, where fantasy has been transformed from necessity to virtue. It is a real casket of goodness, a culinary tradition that always fascinates and amazes with its ability in conjugating taste and lightness, as well as preserving and flavoring every product from the kitchen garden, sea or forest. Our aim is to tell you, through the pleasure of food, a piece of history. The traditions, not only of our family but also of people who have al-ways lived clung to this narrow spit of land between the Ligurian Sea and the Maritime Alps, kissed by the sun and swept by the wind.