No results were found for the filter!
Aperol Spritz - 175 ml. x 3 btls pack
Aperol
Its orange is unmistakable, a vibrant color that lights up your toasts and adds extra joy to the moment. Everything else is brought to the table by the inner lighthearted spirit of Aperol Spritz: the same spirit that spontaneously...
Cedrata - 180 ml. x 4 btls pack
Tassoni
A non-alcoholic sparkling drink, sweet but with a hint of sourness to it, of a clear yellow color and bearing the aromas of the citron fruit, from which Tassoni extracts the essential oils to obtain the natural aroma which characterizes...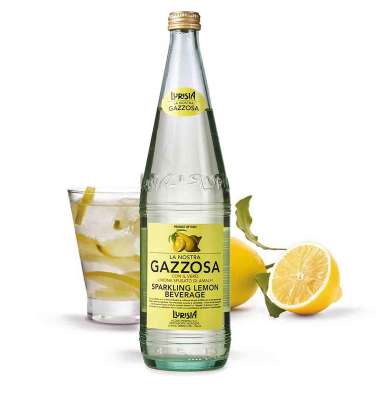 Gazzosa - 275 ml. x 4 btls pack
Lurisia
The unique taste of our Gazzosa is born far away, in time and space. The recipe with which we do it is the original one of the 50s and the lemons we use are those loose, grown for over 300 years only on the terraces of the Amalfi coast,...