Doria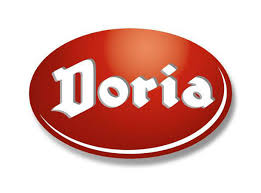 At the beginning, at the end of the 1800's, in Sarmede, on the Treviso hills, there is an oven with which Alessandro Zanin produces bread. It goes well with a pastry chef, Antonietta Donadon, and together with the bread it also bakes cakes. In the 1930s, sales were extended to the surrounding villages: his son Ugo committed himself to deliveries, and some workers helped with production. In 1950 Ugo Zanin, by then at the head of the company where his two young sons, Gastone and Giorgio, also work, bought a corner of land in Orsago on which he built a small factory with a dozen employees. The company is called Zanin Ugo & Sons.
In the mid-1950s Ugo Zanin met the Swiss René Italo Ricolfi Doria in a spa town, who produces biscuits in Haute-Savoie under the brand name Doria. The two become friends and enter into a handwritten agreement with which they undertake not to invade their respective markets with their products and with which Zanin can use that name.
In 1950, the Bucaneve biscuit was designed and launched. With its goodness and unmistakable flower shape, it entered the homes of the Italians and has remained there ever since as a true cult biscuit.