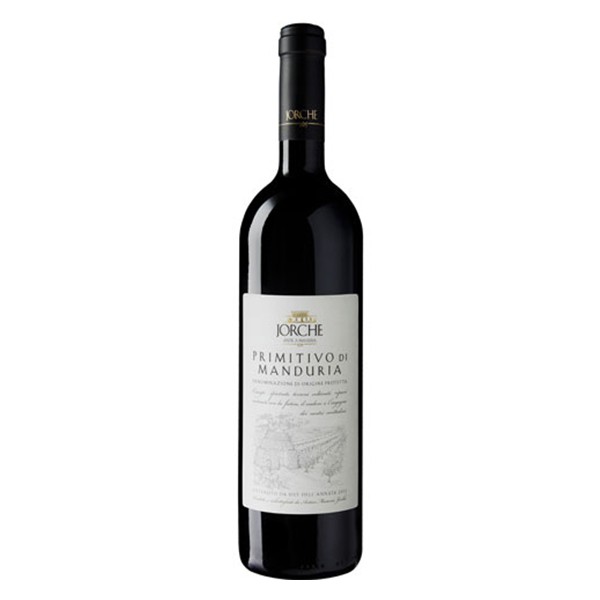 €17.58 *
€18.90 *
(7% Saved)
Prices incl. VAT
Product information "Primitivo di Manduria DOP x 6 btls"
"Primitivo di Manduria DOP x 6 btls"
Jorche
By the 1990s, the Gianfreda family already possessed the biggest "palmento" of Torricella, this structure which was approximately 400m2. The millstone, "palamientu" in Puglia, was the first and oldest form of organised cellars. Here, everything was managed manually, in the complex system of great barrels placed on different levels and were connected to each other, from the treading of the grapes, which were pressed by foot, to the fermentation of the must and to the racking.
Giovanni, Costantino's father, passed on the traditional methods and secrets of winemaking of his wine millstone to his nephew Cosi-mo. But everything changed for the farmers when, at the end of the '50s, the productions systems became mechanical, and it became useless for them to continue producing in their "palmenti", and they soon became abandoned. Cosimo decided to continue with his own business started by his grandfather and to build for himself a new mechanical cellar, side by side with his wife Emanuela who brought with her as a dowery some "capasuni", the typical big anphors in which people preserved wine, coming from her family's wine mill-stone.
One of these "capasuni" is still present today and has the initials of Emanuela's father 'G.M'. This is a small treasure that bears witness to the intertwined history of winemaking by the family. Here still lies the last aging process of a part of the Jorche wines in a symbolic and concrete continuation of the past.