Acetaia Marchi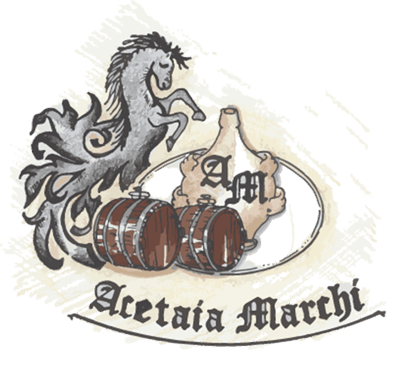 Acetaia Marchi is the result of a great family passion for the production of Balsamic Vinegar of Modena. Founded last century in the outskirts of Modena, it is the result of a tradition that is handed down from father to son, based on excellent raw materials and experience consolidated over time.
Today Acetaia Marchi boasts multiple batteries for the production of "Traditional Balsamic Vinegar of Modena D.O.P." and "I.G.P.".
It offers only and exclusively selected and certified products of excellent quality for authentic connoisseurs of balsamic vinegar, products that aim to make known in the world the true excellence of Modena.
It's not just our job: it's our passion and the pleasure we offer people every day. For many years, the different types of vinegar and the different vintages allow us to successfully approach even the most delicate palates.